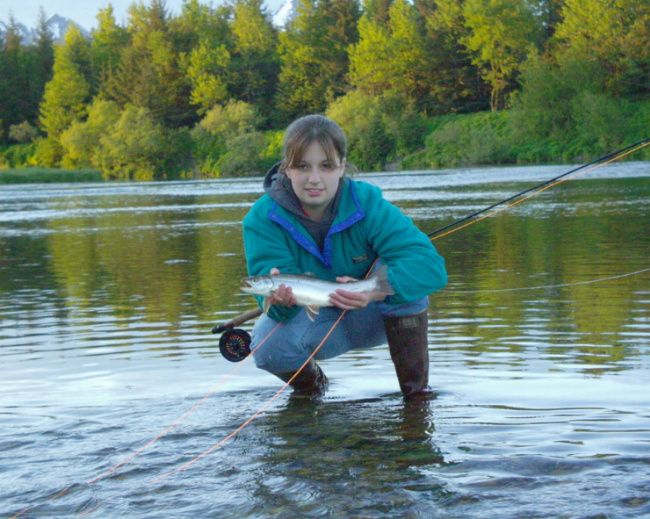 Join us for the best fly fishing Alaska has to offer,
here at Johnny's East River Lodge you can expect
quite a bit of action on the end of your fly rod, or the
Orvis® rods we supply fully equipped so that you
have the choice to fly fish for any of the 5 pacific salmon,
Chinook,Coho,Sockeye,Chum,and Pink Salmon,
and three species of Trout, Char, Cutthroat
and Rainbow Trout.
Fly fishing has become one of the
biggest draws here at the lodge
consisting of nearly 90 percent of
our clientele.  One of the reasons
that fly fishing has become so
popular is the unobstructed casting
area, and of course the availability
of the multitudes of fish.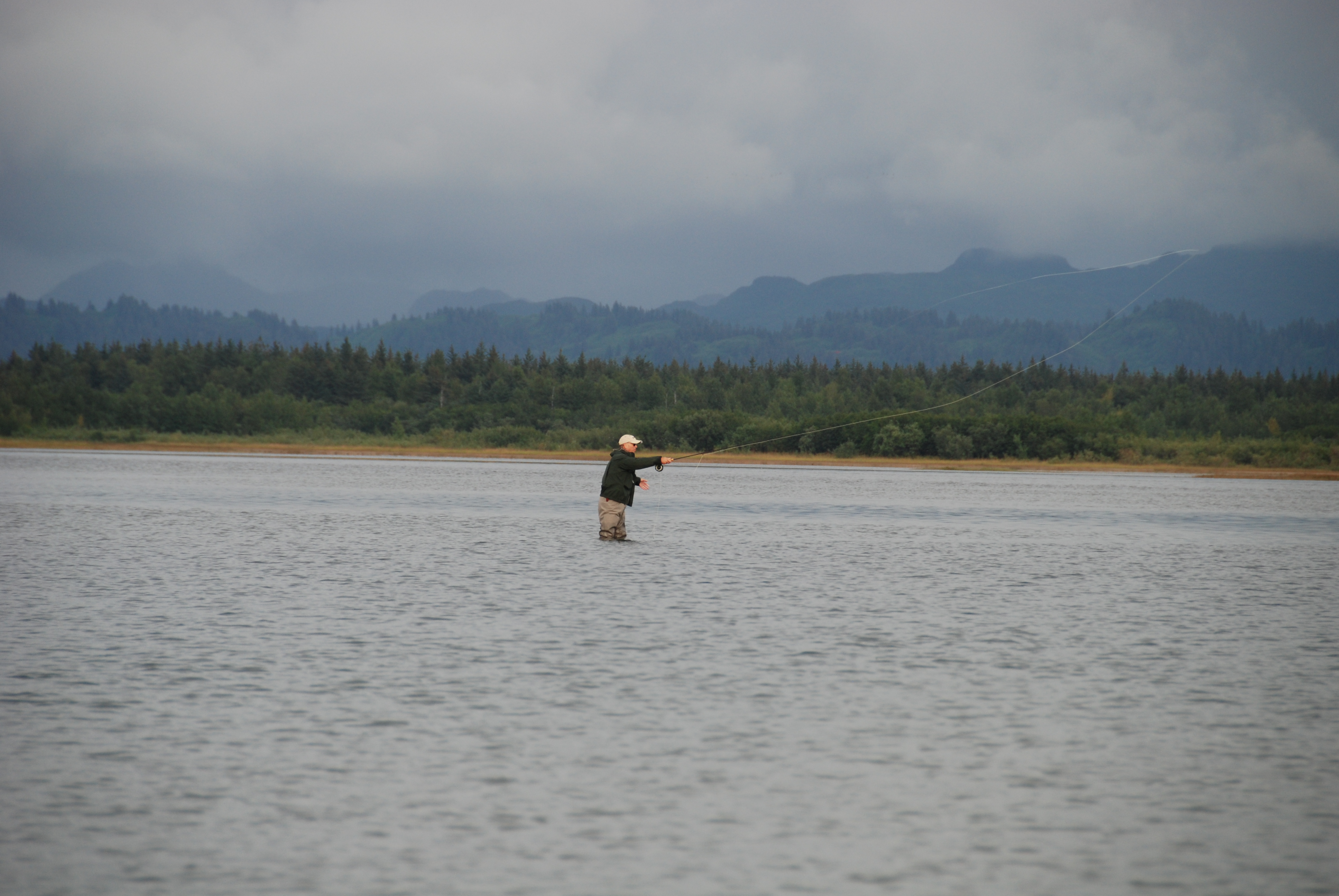 So if your into fly fishing and
catching fish at the same time
consider staying, or should I
say fly fishing at
Johnny's East River Lodge